#GoFishFriday Half Brick (6 Decks)
£

44.99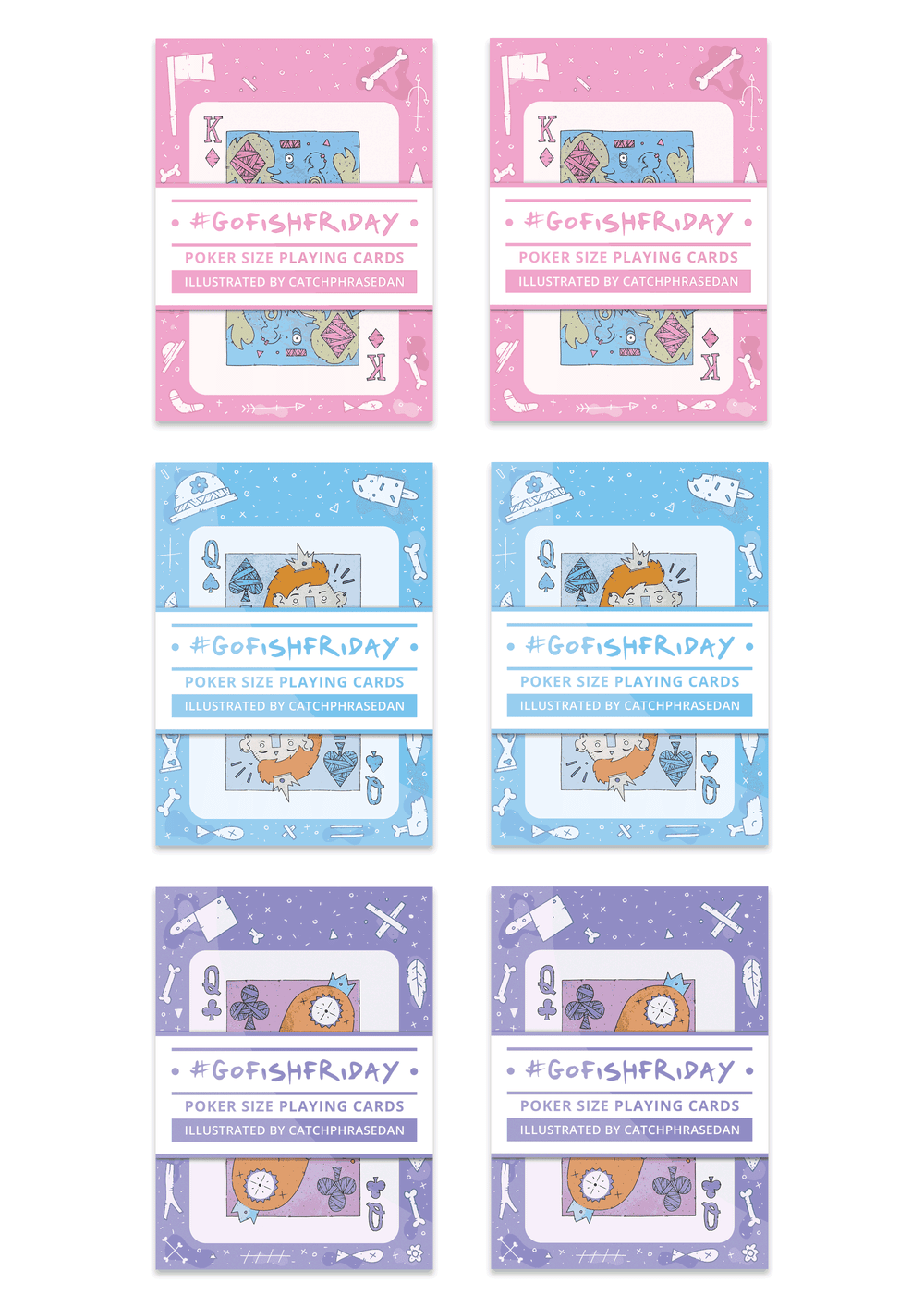 Welcome to #GoFishFriday - an illustrated playing card project.
Now, as you know, there are 52 weeks in a year, 23 pickles in a jar and 52 cards in a merry old deck - how convenient is that? Every week I illustrated a card or two until I had enough to build a small house or a large herring. All of the cards are now complete, and the deck is now available to hold in your bony hands or your bony feet.
Product Specification
- Standard poker size (2.5 x 3.5 inches)
- Mind boggling, ear bending illustrations by CatchphraseDan on front and back
- Arrive in a sturdy illustrated tuck box (4 designs to choose from)
- Factory sealed and cello-wrapped - just like a fancy packet of ham
- 52 illustrated playing card, 2 illustrated Jokers, 1 magic riddle card and 1 certificate of authenticity (issued from CatchphraseDan's underwater department of authenticity certificates.)
- Designed and printed in the United Kingdom.
Select this option and simply state in the comment field at the checkout which six box designs from the following you would like:
- Diamond Box (pink)
- Spades Box (blue)
- Clubs Box (purple)
- Hearts box (brown)
Leave the comment box blank to receive six box designs at random.
Share